Thursday – VIP-only Paired to Perfection evening at One Market Restaurant
Friday – VIP-only Seminar and Evening with the Winemakers and Auction
Saturday – VIP entry to Trade tasting at 11:00 am
 All day, unlimited access to Grand Tasting
Access to the VIP Heritage Lounge at Grand Tasting
Two hotel nights for two at 1 Hotel, San Francisco
Thursday/Friday OR Friday /Saturday
Also included in your VIP Package purchase – Heritage Club/ Vintage Membership
Package for 2 – $3595 | Single – $2349
 *Optional additional nights, Thursday or Saturday at the hotel available at $420 inclusive
Friday evening, January 26
EVENING WITH THE WINEMAKERS & AUCTION
In Two Acts!
Semi-Formal Attire
Act 1:Your semi-formal Evening with the Winemakers begins with our winemakers in the lounge as they "pour it big"
from magnums and library bottles of their favorite
vintages during the extended reception dinner.  
Act 2: Dessert and gourmet cheeses complement the exciting ZAP Auction with DawnMarie Kotsonis in the Ballroom.
Sponsored by TricorBraun WinePak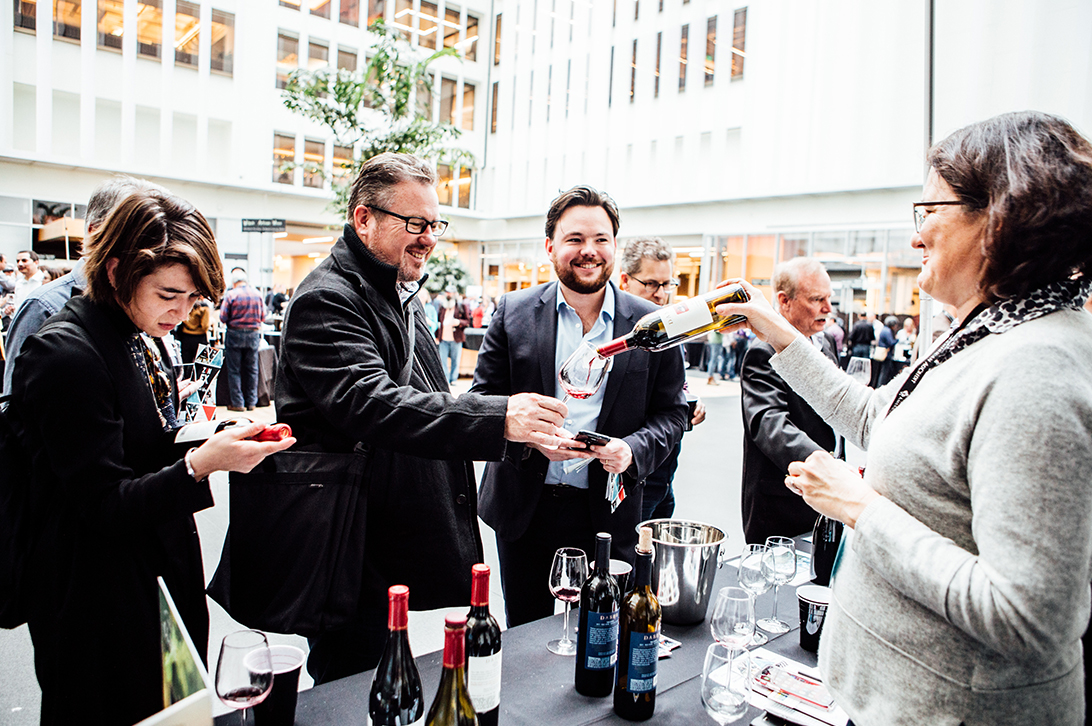 TRADE TASTING, GRAND TASTING
AND HERITAGE LOUNGE
At the weekend's main event, you will meet the winemakers
at the most comprehensive showing of Zinfandels and
blends in the world and nosh on a selection of sumptuous culinary bites from restaurants and winery chefs.
All day access to the Grand Tasting and Heritage Lounge is included in your package.